Ramada Remarkables Development
Enovate has been engaged by Safari Group as the structural engineers for the new Ramada Remarkables hotel and apartment project overlooking the Remarkables mountain range. The project consists of two seven storey buildings including underground basement parking as well as restaurant, café, conference and gym facilities.
Otago Polytechnic
Enovate has been engaged by Otago Polytechnic for the development of their Dunedin Campus. The project includes three new structures and the refurbishment/retrofit of existing buildings. Traditional and innovative structures will be designed to achieve strict sustainability criteria (as defined by the Living Building Challenge). 
Ramada Queenstown Development
We are delighted to be selected as the structural engineers for the new Ramada Queenstown Development positioned in the heart of Queenstown city. Ramada Queenstown will comprise of 5 levels and 120 Serviced Hotel Apartments with a basement carpark, restaurant, conference centre and gym.

Ramada Newmarket Development
Enovate is proud to be providing the structural engineering services for the new Ramada Newmarket Development. The project comprises three six-stories buildings in the heart of the city – Gillies Avenue, Newmarket – featuring apartments and luxury penthouses.

New Project: Homes of the future – Prefabricated timber construction – Currently under design
New Project: $25 Million dollar 10 storey hotel to be built in Manukau

New Project: $20 Million Dollar Hotel on Dominion Road to be built from CLT and Prefabricated Panelised Light Timber Framing!!
Check out one of our exciting new projects we are currently working on here.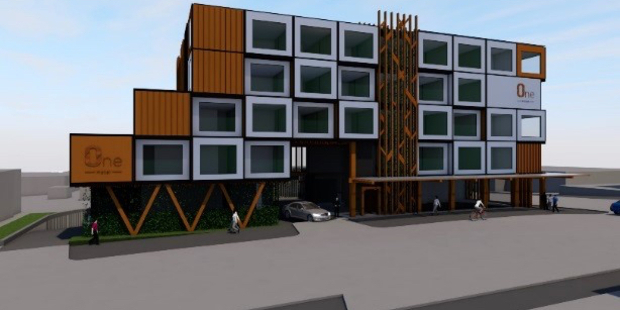 Technical Session: Tall Timber Buildings – Property Council NZ and NZWood
On the 17th of March Mike Newcombe was part of a technical session on Tall Timber Buildings. This was part of short seminar held by the Property Council of New Zealand and NZWood. Informative and interesting discussion.
A successful evening at the NZWood Timber Design Awards. This year one of our Directors; Mike Newcombe was one of the judges (far right). Some very innovative projects were being showcased. If you're interested in these types of projects check out our "working with us" page.